December 13, 2016 at 7:00 pm
HEY! The IS THIS WHAT YOU WANTED website is LIVE! You can read from the beginning here!
A few quick things! First of all, this is us:

ANANTH HIRSH // TESSA STONE // SARAH STONE
This project is just getting started and the beginning is always the hardest! If you want to support us, Patreon is a great way to do that! We've set up a whole patreon for Is This What You Wanted here: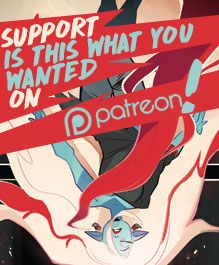 At some point we'll have things like prints, books and more! That's the plan, anyway! Thanks for reading!
Comments